A Few Of The Brands We Carry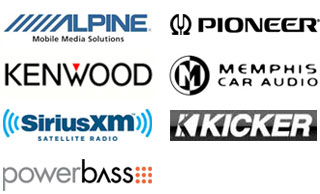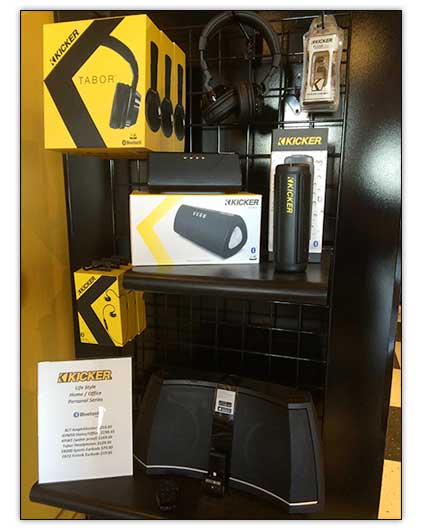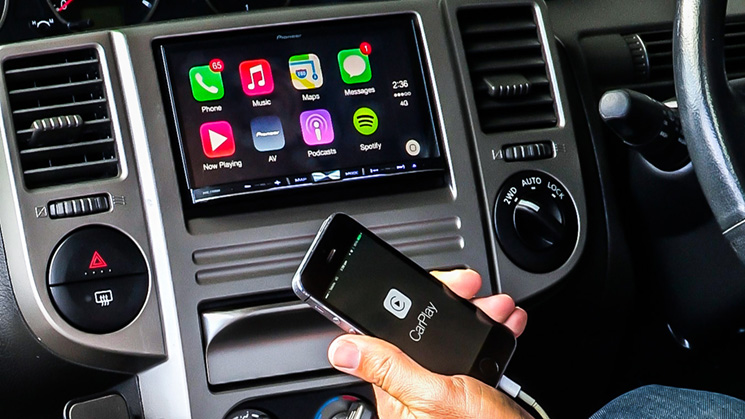 We offer a wide range of car stereos from simple low cost units to Double DIN DVD Navigation systems. Today's phone technologies are driving design; I-Pod integration, BlueTooth for hands-free calling, Pandora Radio and more all now standard features in most units. Sirius XM integrated or Ready units as well SiriusXM mobile/home units available. Speakers, amplifiers, Sub-woofers, custom installations, or factory replacement, we can do it all right here. If you are considering upgrading to a complete amped system, we would be happy to discuss the many options as well as the technical side of power demand and quality for long term listening pleasure. The sky is the limit!
Want to watch a DVD? Do the kids? We have several options from head rest integrated units, to drop down roof mounted systems. Units can be controlled from the unit itself or integrated into one master, even in the dash unit.
Having a hard time seeing behind you? We offer video cameras that activate when in reverse viewed from a 2 DIN stereo unit, rear view mirror, or separate video monitor. Cameras are available from low profile units built into tailgate handles for the OEM look, license plate frames, or custom installations for viewing your load, trailer, etc.
Car Stereos
Subs
Amps
Navigation
DVD
Video Cameras
XM Radio
Bluetooth
Call Us To Learn More: 970.879.2939